Sig Toews, Architect MAIBC
CEO
Send an Email
Download vCard
Call: 604-299-3222
Sig has over 45 years of experience in many facets of design, architecture, and construction. His extensive portfolio of work includes projects of varying scale across multiple development types, including: Multi-Family Residential (high-rise, mid-rise, low-rise/townhomes); Institutional (education, healthcare, religious); Industrial, Commercial/Mixed-use, and Hospitality. He also has significant experience in Master Planning as well as working with Indigenous and First Nations throughout British Columbia.
Sig enjoys working closely with clients and owners throughout the entire development process and has taken hundreds of projects from initial feasibility all the way through to construction completion. His focus on ensuring inspired design is combined with a pragmatic approach to development budgeting is what he instills in the entire team at JKA.
As CEO of JKA, Sig is responsible for all aspects of a project's development, including: due diligence/ feasibility, RFP responses, contract negotiation, work planning, concept design, client and city coordination, design development, permitting, contract documentation, contract administration and ending with occupancy and post construction services.
Outside of work, Sig volunteers and donates his time to initiatives focused on affordable housing across Eastern Europe, with a particular emphasis on Ukraine where his family emigrated from in the 1920s.
Vikram Tiku M.Arch. MUP, Intern Architect AIBC
Senior Associate / Senior Project Director
Send an Email
Download vCard
Call: 604-299-3222
Vikram is an Intern Architect and the Senior Associate at JKA with more than 22 years of professional experience. His body of work has spanned across the private and public sector. On the public side, nine years of working with the Planning Department of the City of Burnaby has expanded his understanding of the core values and the community context of municipal service and as a result he is very well versed with the City Hall processes and systems. On the private side, he has worked on projects of varied complexity and managed a diverse range of clients and projects. Vik is skilled at initial planning, design and project management, setting the project concept, and directing architectural, consultant and client teams from development to project completion. As a Senior Associate/Senior Project Director at JKA, Vikram has developed a diverse portfolio that exemplifies his capacity to take on projects of all sizes and scopes.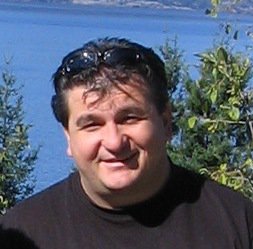 In Loving Memory – Jordan Kutev, M.Arch, Architect AIBC
Founder and Principal (2004 – 2022)
Jordan leaves behind a legacy spanning over 35 years of contributions to the architectural community, nearly 20 of those with JKA.
Jordan was a seasoned architect dedicated to design, construction, and sustainability. He took a collaborative approach to architecture and was known for his ability to understand and address different agendas, while delivering projects that maintained a high standard of design excellence. Jordan worked for an incredible array of clients ranging from a variety of mid-size private developers to large real estate development corporations.
Claudio Dacumos, B.S.Arch., AScT. ASTTBC
Senior Design Technologist
Send an Email
Download vCard
Call: 604-299-3222
Claudio is the senior Applied Science Technologist with extensive experience in preparation, coordination and production of complete construction documents and details. With over 30 years of experience his broad knowledge covers concrete and steel institutional and commercial, wood frame single and multifamily, tilt-up warehouse and light industrial projects.
At JKA Claudio is responsible for overseeing the architectural production group. In this capacity he ensures that all drawings and specifications for all projects are produced to a consistently high level of quality. Claudio, with his vast project experience, is a great source for any project/details related information making him an asset for tutoring younger colleagues and mentoring the more junior members of the architectural group with respect to general practice issues and technical aspects of architectural design, life safety and code compliance, building envelope integrity and energy conservation.
Marilyn Pulhin B.S.Arch.
Intern Architect AIBC
Send an Email
Download vCard
Call: 604-299-3222
Marilyn is an AIBC Associate Intern Architect with over 20 years of professional experience in construction documents preparation, document checking and coordination, code research and evaluation. She is very competent in schematic and design development with a wide range in construction knowledge on wood frame single and multifamily, concrete and steel institutional and commercial projects.
At JKA Marilyn has played a significant role as a key member when it comes to staff training and development, technical quality, and project consultants coordination. Being highly proficient in AutoCAD, Revit Architecture and VectorWorks and CAD production management, Marilyn excels in producing high-level quality construction documents that benefits the client and the construction team.
E Zhang, M.Arch.
Senior Design Technologist
Send an Email
Download vCard
Call: 604-299-3222
E Zhang is a skilled Design Technologist with over 15 years of professional experience. He is very experienced in design, preparation and production of conceptual and design development drawings with excellent 3D presentation skills. He combines his adept architectural visualization skills with the hands-on use of advanced architectural and imaging software applications.
He is fluent in Mandarin and Cantonese.
Panagiota Ntourta, M.Arch.
Intermediate Design Technologist
Send an Email
Download vCard
Call: 604-299-3222
An architectural technologist, Panagiota also holds a second master's degree in Heritage Buildings Management/Restoration. With several years of professional experience in Europe, Panagiota joined the JKA team in 2018, and has been thriving in her role as a design technologist, being active in most of the design phases from concept implementation to design development.
Panagiota's approach to design comes with passion, commitment and creativity. Having a strong aptitude for details, Panagiota has made considerable contribution to creating buildings with unique designs and characters, while ensuring that projects are completed effectively in a timely manner, and maximizing client satisfaction.
Vanya Ivanova, M.Arch.
Senior Design Technologist
Send an Email
Download vCard
Call: 604-299-3222
Vanya is a Design Technologist with over 12 years of professional experience. She uses her original and creative approach to the design concept and development of the projects she is involved in. On the illustrative side, Vanya applies her proficiency in 3-Ds Max and VRAY to develop the visual concepts of the work, bringing it to life through the precise and highly detailed renderings.
Adriana Lamm
Design Technologist
Send an Email
Download vCard
Call: 604-299-3222
Adriana is a Design and Drafting Technologist, with over 5 years of professional experience. As a supporting member of the JKA team, Adriana is responsible for the design and preparation of the construction documents and other aspects of the architectural design services and solutions on construction projects.
Having strong work ethics, and working closely with other JKA team members, Adriana plays a key role in ensuring projects move forward within the intended workflow schedule.
Sunny Xue, B.Com
Accounting & Office Management
Send an Email
Download vCard
Call: 604-299-3222
Sunny Xue is head of JKA legal, accounting and insurance stuff, when asked what she does people will tell you 'she kind of does everything'. By education she is an accountant with over 16 years of professional experience. She has an excellent ability to work accurately and efficiently while handling full cycle accounting details and managing financial records and accounts. She is fluent in Mandarin and Cantonese.
Having been with our firm since 2007, Sunny knows our clients, consultants, projects and culture, and provides the firm with a reliable source of administrative and management skills.
Mary Farhang B.Sc
Office Administration & Management
Send an Email
Download vCard
Call: 604-299-3222
Mary is the first person you'll meet when visiting JKA. As the Office Manager, Mary heads up our front-office team, managing all aspects of day-to-day office management. Her strengths are project assistance and office organization as well as contract administration procedures and construction protocol. Her strong work ethics and commitment to client satisfaction enable her to excel in all areas of the practice.
Contact Sig Toews
"*" indicates required fields
Contact Panagiota Ntourta